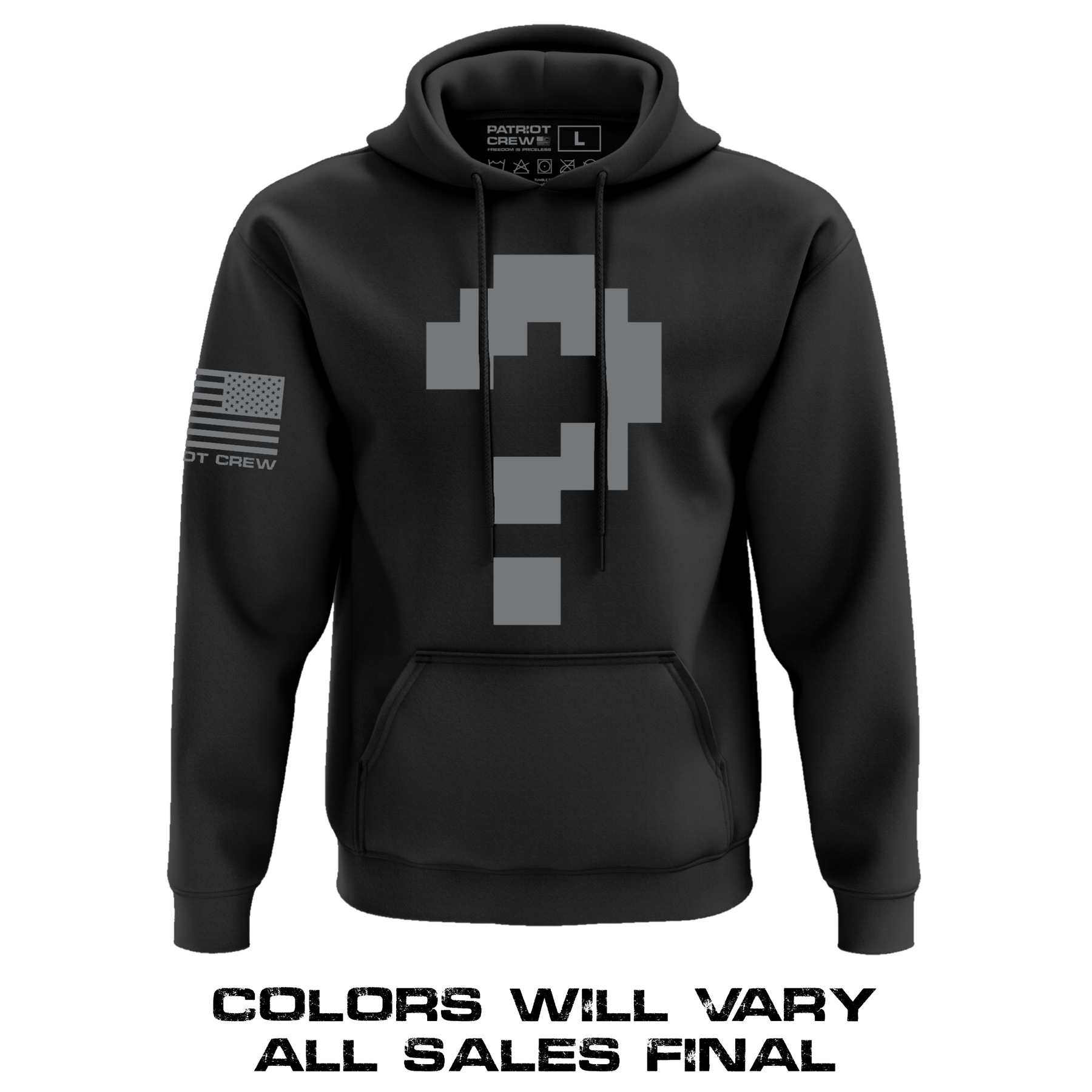 Mystery Hoodie
Size: Find Your Fit

Virtual Fitting Room
Fill in your info below and we'll find the perfect size for you!
You never know what you're gonna get with the mystery hoodie!
Inside: 80% Cotton / 20% Polyester Fleece
Outside: 100% Cotton
Tagless, Itch-Free Design
Runs True To Size
Unisex
When will my order ship?
We're an American small family business that takes extreme pride in getting items out the door within 24-48 hours.
How do I track my order?
You will receive an email with a tracking number upon creation of the shipping label, meaning your order is on it's way.
If you have any questions, please reach out to support@patriotcrew.co and we'll take care of you!
What's your return policy?
Patriot Crew stands behind the quality of products that we sell. If you have received the correct order and are unsatisfied with the size of the product, we're happy to accommodate this request within 30 days of receiving. You can return for a refund, store credit or size exchange within 30 days of receiving your order.
Do you offer refunds?
Refunds are only offered to customers that receive the wrong items or damaged items. If any of these apply, please contact us at support@patriotcrew.co with photos of wrong/damaged items and we'll sort that out for you.
 Freedom Is Priceless, but many seem to take it for granted. Not us.
Our gear speaks loudly to the God-fearing patriot who NEVER complies to those who threaten our freedoms.
 WE ARE THE PATRIOT CREW.
Great shirts!
They fit great and they look amazing!
Summer Core T-Shirt (6 Pack)
great shirts less than great customer service
Having purchased one shirt to try out, I was very pleased with it. I then ordered six more shirts and thinking I was applying the 15% discount, I accidentally ordered the same shirts twice. I immediately sent several messages (and phone message) within minutes since there was no cancel order tab. A few hours later, I was notified that it was too late to refund the extra order, and If I want my money back, they will send a return label. That would have been okay, If they honered the 15% off I wanted to keep but no deal. Hard to believe they couldn't reverse charges right away or at least honor the discount. Having said that, I do very much like the shirts.
Love the new shirt
I highly recommend Patriot Crew and their shirts.