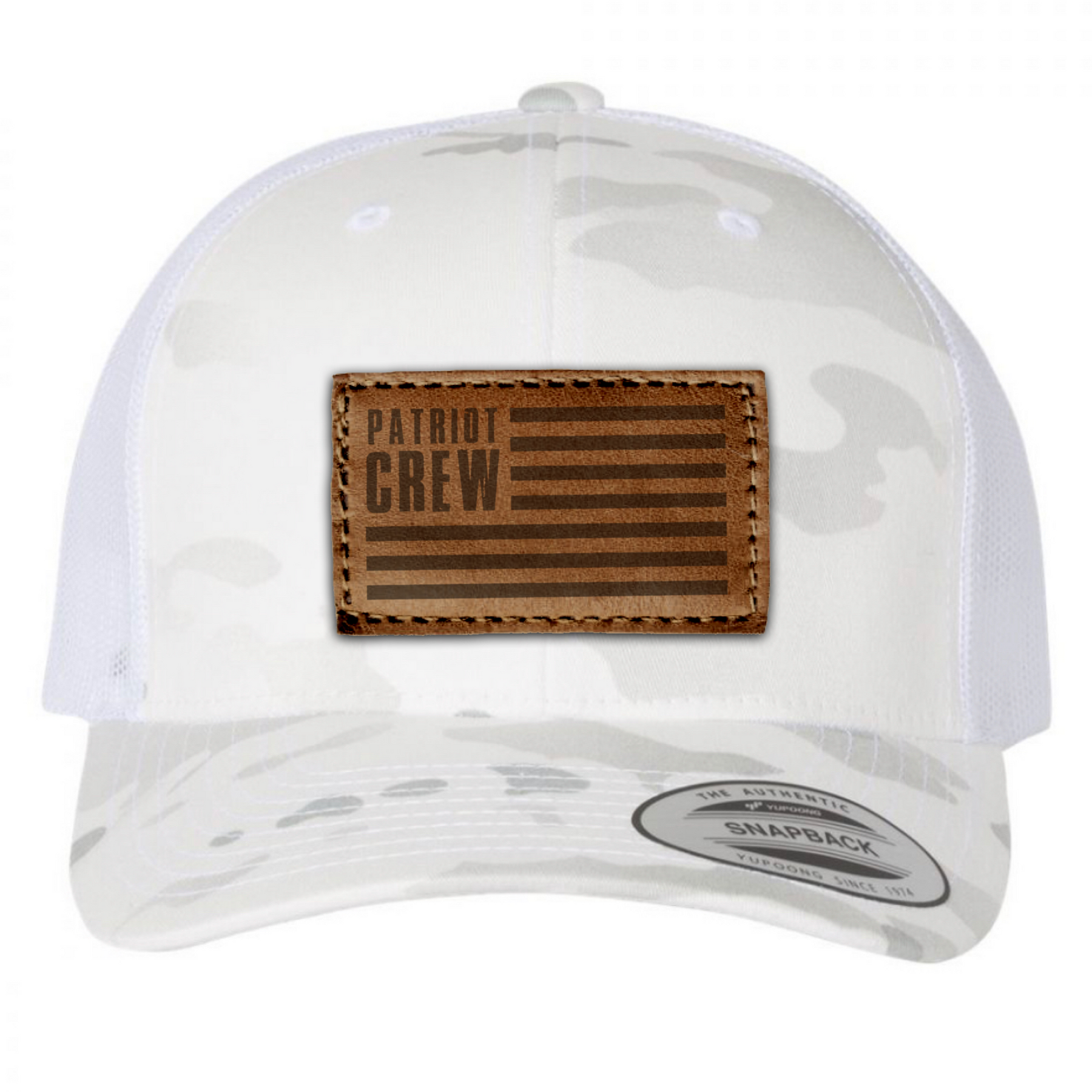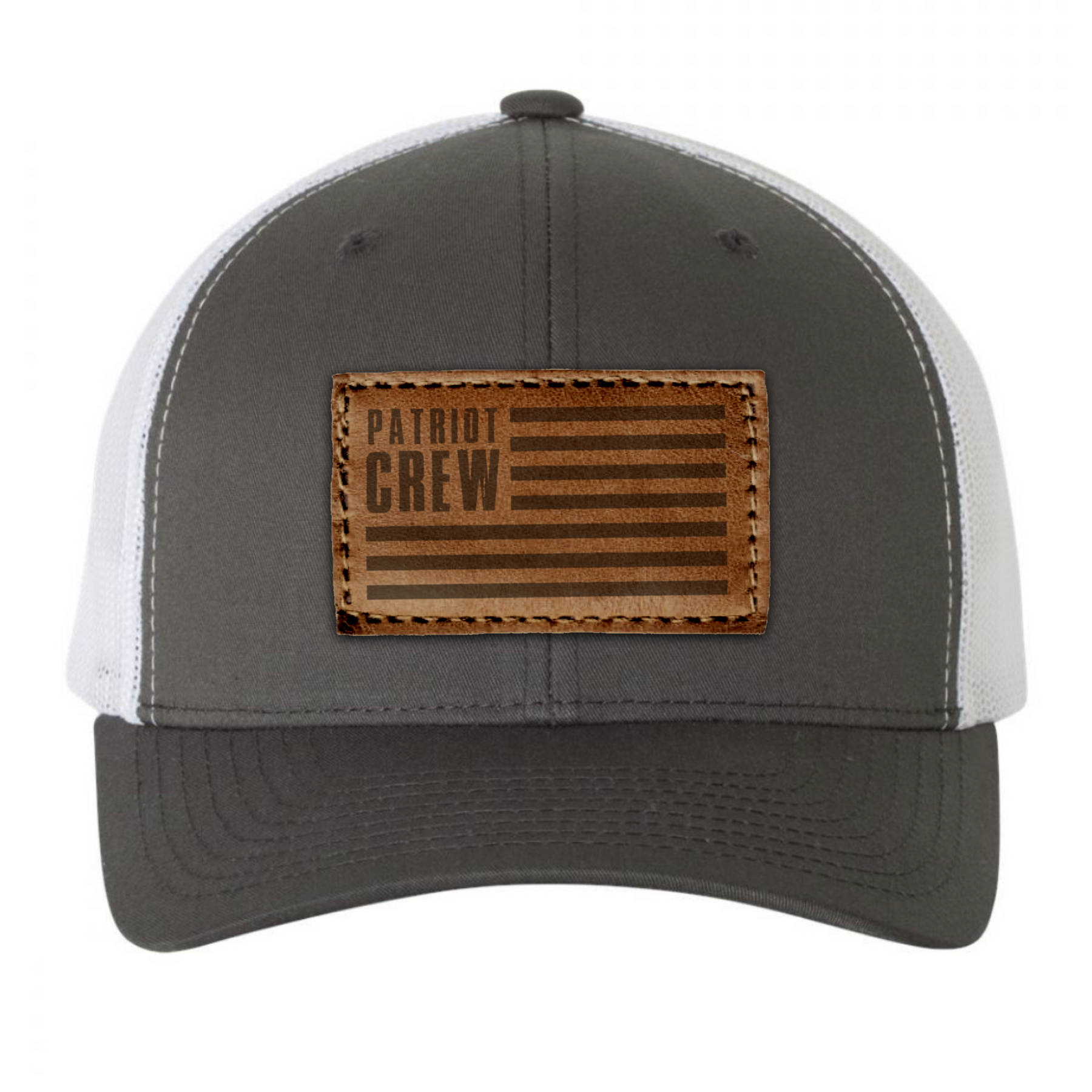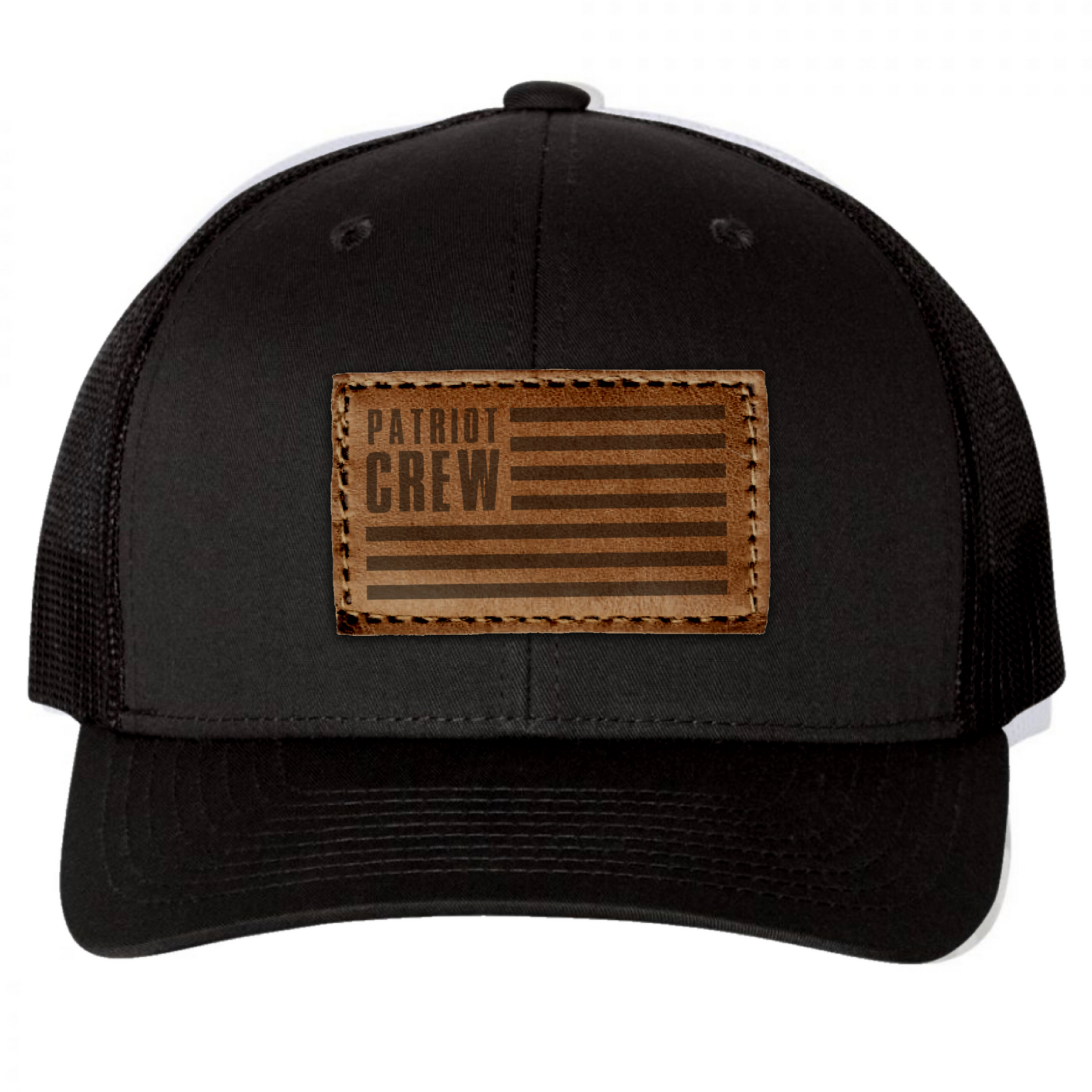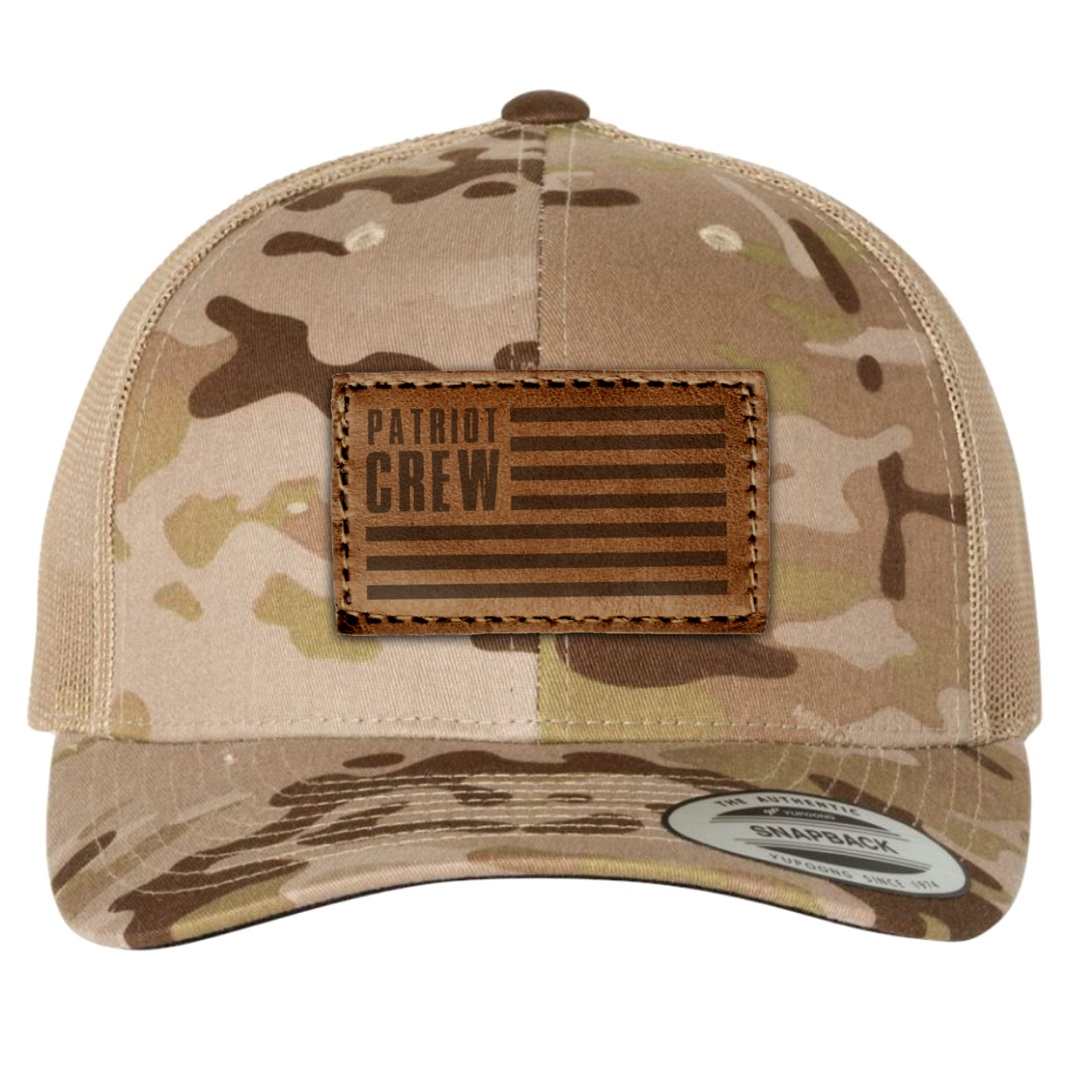 Patriot Crew Flag Leather Patch Trucker Hat
Select Color
Color:
Multicam Alpine/White

Virtual Fitting Room
Fill in your info below and we'll find the perfect size for you!

Size Chart
(measured in inches)
Close Size Chart
Pre-curved bill with mesh back panel
Embroidered premium leather patch
Adjustable snapback closure
Cotton / Polyester
Patriot Crew - Honor in Work Ethic, Freedom, & Patriotism
Texas values and work ethic are the principles Patriot Crew was built on. The idea of a half-assed effort is foreign to us. You will experience our attention to detail, dedication, hard work, and love for America through the quality of our gear.
When will my order ship?
We're an American small family business that takes extreme pride in getting items out the door within 24-48 hours.
How do I track my order?
You will receive an email with a tracking number upon creation of the shipping label, meaning your order is on it's way.
If you have any questions, please reach out to support@patriotcrew.co and we'll take care of you!
What's your return policy?
Patriot Crew stands behind the quality of products that we sell. If you have received the correct order and are unsatisfied with the size of the product, we're happy to accommodate this request within 30 days of receiving. You can return for a refund, store credit or size exchange within 30 days of receiving your order.
Do you offer refunds?
Refunds are only offered to customers that receive the wrong items or damaged items. If any of these apply, please contact us at support@patriotcrew.co with photos of wrong/damaged items and we'll sort that out for you.
 Freedom Is Priceless, but many seem to take it for granted. Not us.
Our gear speaks loudly to the God-fearing patriot who NEVER complies to those who threaten our freedoms.
 WE ARE THE PATRIOT CREW.