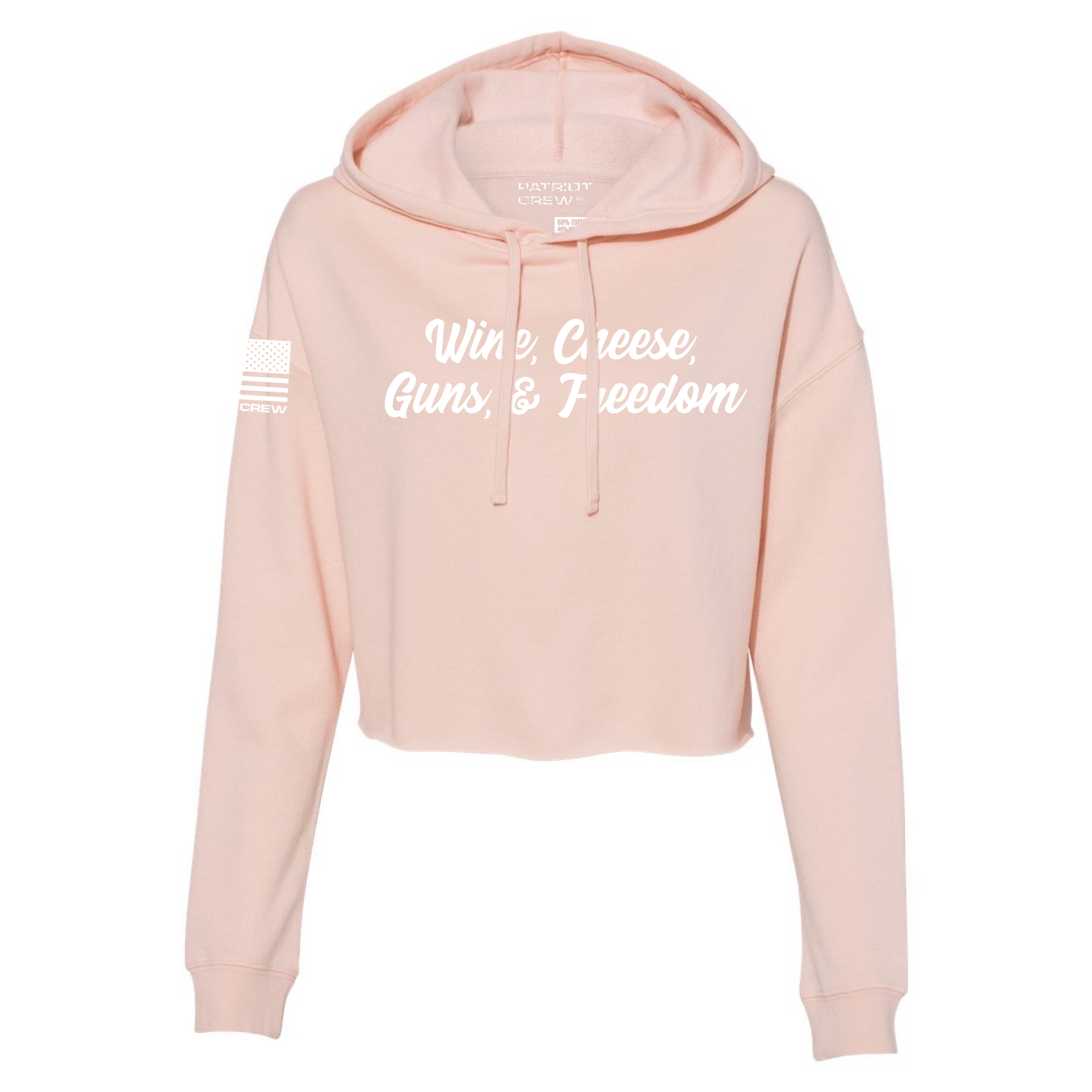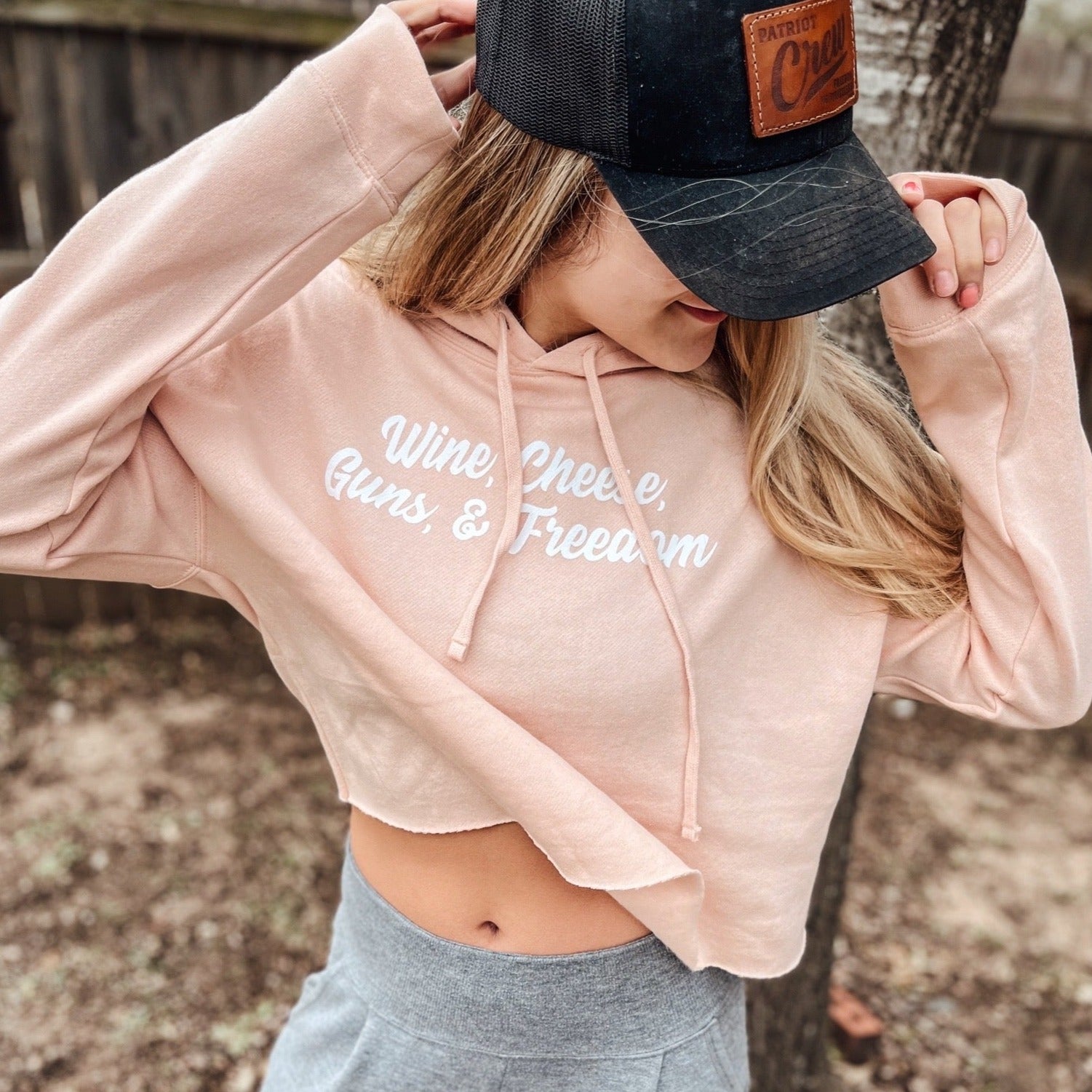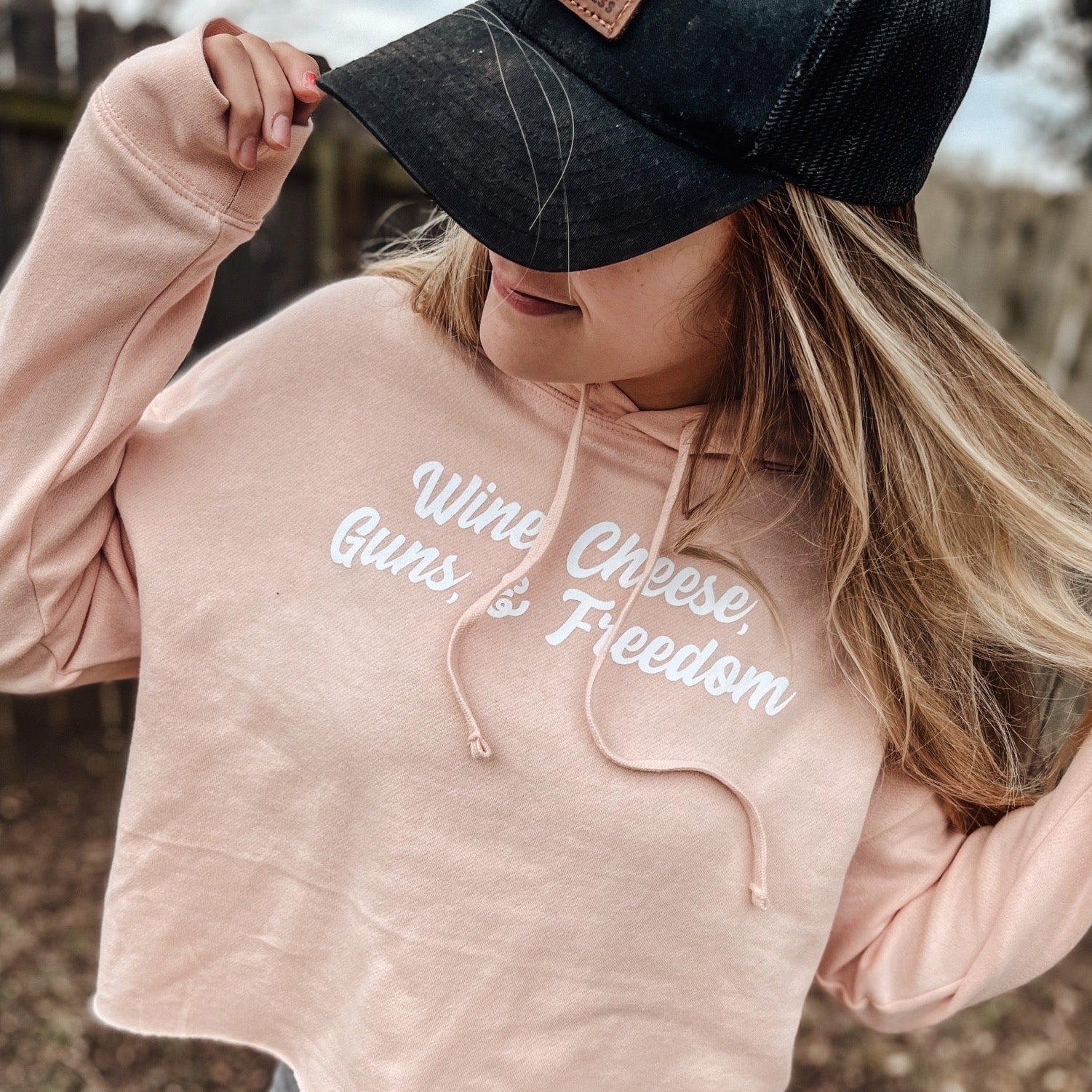 Wine, Cheese, Guns, & Freedom Cropped Hoodie
Size: Find Your Fit

Virtual Fitting Room
Fill in your info below and we'll find the perfect size for you!
Printed Patriot Crew Flag On Right Sleeve
Silky, Soft, & Ultra-Comfortable
Inside is 80% Cotton / 20% Polyester Fleece
Outside Is 100% Cotton
Runs True To Size
Patriot Crew - Honor in Work Ethic, Freedom, & Patriotism
Texas values and work ethic are the principles Patriot Crew was built on. The idea of a half-assed effort is foreign to us. You will experience our attention to detail, dedication, hard work, and love for America through the quality of our gear.
Size guide
When will my order ship?
We're an American small family business that takes extreme pride in getting items out the door within 24-48 hours.
How do I track my order?
You will receive an email with a tracking number upon creation of the shipping label, meaning your order is on it's way.
If you have any questions, please reach out to support@patriotcrew.co and we'll take care of you!
What's your return policy?
Patriot Crew stands behind the quality of products that we sell. If you have received the correct order and are unsatisfied with the size of the product, we're happy to accommodate this request within 30 days of receiving. You can return for a refund, store credit or size exchange within 30 days of receiving your order.
Do you offer refunds?
Refunds are only offered to customers that receive the wrong items or damaged items. If any of these apply, please contact us at support@patriotcrew.co with photos of wrong/damaged items and we'll sort that out for you.
 Freedom Is Priceless, but many seem to take it for granted. Not us.
Our gear speaks loudly to the God-fearing patriot who NEVER complies to those who threaten our freedoms.
 WE ARE THE PATRIOT CREW.
Long time to get here.
Seems the time from I ordered to the time it shipped could be improved. I do not have the email any more, but it was almost a week before it shipped.
Update on shipping
Had problems with shipping, Order never showed up. Contacted customer service and they handled it without problems. Order showed up couple days later. Good people to support with my business.
Whiskey, Steak, Guns, & Freedom Hoodie
Whiskey, Steak, Guns, & Freedom Hoodie
I ordered this sweatshirt for my husband at Christmas in a large. After one wash, it unfortunately shrunk. I contacted patriot crew who sent a new bigger sweatshirt free of charge. They were nothing, but accommodating and understanding and apologized that the shirt shrunk. My husband and I absolutely love this company and what they stand for.